Easy to Customize for ANY Market!
Attention! Marketers, Coaches, Consultants, Service Providers, and ALL Business Owners,
You probably already know that no matter what business you're in, you need to have an email list.
Your list is your lifeline of communication with both your customers AND prospects.
And EVERY savvy, successful marketer focuses on building a list from Day 1 (or even earlier).

So, Why Doesn't Everyone Do It?
Fear
Lack of knowledge
Overwhelm
….[fill in your own excuse]
YOU can help these people give their business the game-changing asset they need!
That's why we put together this premium, customizable eCourse full of Top Tens on all the different aspects of building an email list, including:

Why you need to build an email list
All the critical steps you need to complete to get started
How to get a clear picture of who you're writing your emails to
How to give people an irresistible reason to join your list
What to write to your list that will have them waiting to open your emails
Where to find people who WANT to be on your list
How to determine if you need to readjust your listbuilding strategies
People are out there LOOKING for YOUR help
to build their email lists.
My newest PLR eCourse has
all the content, tools and resources you need
to make that happen.
….all in the format of Top Tens, which people LOVE!
Part 1 – 10 Days of List Building Madness eCourse
List Building Madness – eCourse Guide
Titles of Chapters
10 Reasons You Need an Email List (608 words)
10 Steps to Setting up Your List (576 words)
10 Ways to Identify Your Audience (517 words)
10 Ideas for Free Gifts for Your List (637 words)
10 Tips for Building a High Converting Squeeze Page (554 words)
10 Ideas for Follow-up Emails (489 words)
10 Places to Find Traffic to Build Your List (683 words)
10 Ideas for Monetizing Your List (606 words)
10 Email Marketing Analytics to Watch (622 words)
10 Reasons Your List Isn't Responding (598 words)
Take a look at the whole guide:
List Building Madness – Workbook
5 Worksheets for Completing the Course
Email Content Planning Worksheet
Target Market Profile Worksheet
Free Gift Brainstorming Worksheet
Squeeze Page Copy Worksheet
Find Your Target Market Worksheet
Take a look at the workbook:
Email Statistics Tracking Spreadsheet
Keep track of your listbuilding efforts:

Note: Contents are provided in .doc format, chapters also provided in separate .doc and .txt files. Spreadsheet is .xls
Part 2: Infographic
10 Steps to Setting Up Your Email List
Note: Graphic is in .jpg, .png, and .psd

Part 3: Tools and Resources
50 Tweets and Tips for Promoting Your Content
Mindmap Overview of the Course
Outlines of all the Chapters
Note: Contents are provided in .doc format, tweets are in .xls spreadsheet with character count function coded in, mindmap is .png, .pdf, .doc and .mm.
BONUS: eCovers
Editable Cover Graphics
Note: The ecovers are provided in .png and .psd so you can easily edit them

Suggested Uses for Your PLR eCourse:
Sell it as a full product, either via email, pdf or webinar
Combine it with tech training or to pre-sell your own tech services
Create a 10-day email course to get subscribers onto your own list. Then sell, related products and your own coaching services.
Use the first chapter of the course as a giveaway to presell the whole course
Use the tweets for social status updates and promoting your content
Break up the course into separate smaller courses
Combine the course with other training on the technical aspects of list-building
Add the course to your membership site to provide valuable training resources for your members
Use the infographic for social media, printed posters for your clients, or for your blog
etc.
Summary of what you get:
10 Days of ListBuilding Madness eCourse Guide (40 page, 10-part course)
Course Workbook (5 worksheets that people complete as part of the course's learning activities)
Email Statistics Tracking Spreadsheet (for monitoring your listbuilding progress)
Infographic – 10 Easy Steps to Set Up Your Email List
50 Tweets on List Building (for status updates, promotion, and general tips)
Mindmap of the Entire Course (your "bird's eye view" of the entire course)
Outlines of all chapters (great for rewriting, reorganizing and repurposing your PLR)
eCovers in 3D and flat .png and .psd (edit them to suit your brand)
….PLUS a short report with tips on How to Use Your PLR
Value: $47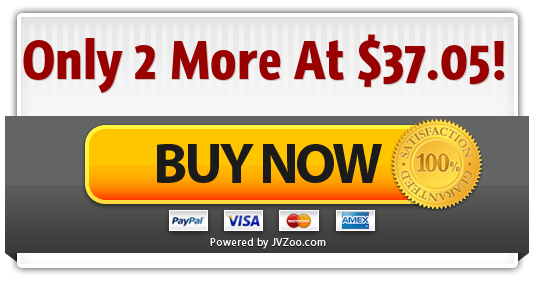 Want to see an article sample? Here's a snippet from the "10 Places to Find Traffic to Build Your List":
Your email list needs a squeeze page whose sole purpose is to get visitors to sign up. But if no one knows your squeeze page exists or where to find it, you won't be getting a lot of subscribers any time soon. You'll need to drive traffic to this crucial page from a number of other sources.

Look at your target market profile and determine where your people hang out. Then, choose traffic methods that will work to draw them in.

1. Blogs
Start a blog or several blogs. Write about topics of interest to your target market. Place an opt-in form somewhere on each blog, preferably on the sidebar near the top of the page where people can easily see it. Your opt-in form should have a quick advertisement for your list that summarizes the main benefits of signing up and mentions the free offer.

2. Content Syndication
Write short articles related to your topic and submit them to directories with a link back to your squeeze page. The articles should focus on helping the reader and offer a taste of what your list offers.

3. Guest Blogging
Write guest blog posts and submit them to popular blogs in your niche. Put a link to your squeeze page in the bio box.
Please read our PLR Rules to see what you CAN and CAN NOT do with your private label rights content.
Who Am I?
I'm Sharyn Sheldon and I'm the owner of Business Content PLR. My whole goal is to provide you with quality content that helps you engage with your customers and build your business.
By using professional PLR content in your business, you get the extra time you need to really focus on what you do best. In fact, people who use my PLR are so happy with the results and quality that I have customers who buy everything I create!
Come join us and all the other savvy business owners who know the value of high quality content. Grab your special PLR bundle now!
To our joint success,